Descriptions:
The Mars Dome, marine LED dome lights, are general purpose, surface-mount light fixtures with your choice of dual level white light or red/white or blue/white lights for night use, with the added benefit of LED technology. These marine LED dome lights produce a warm white light and are fabricated from the highest quality components to assure long life and trouble-free use. These marine LED dome lights' patented internal circuitry provides consistent brightness and makes them immune to life-shortening voltage fluctuations. These marine LED lights' incredibly low power draw makes them the perfect way to reduce energy consumption on your boat. Use the latest high-power LED technology provides high lumen-per-watt lighting, outperforming other dome LED lights.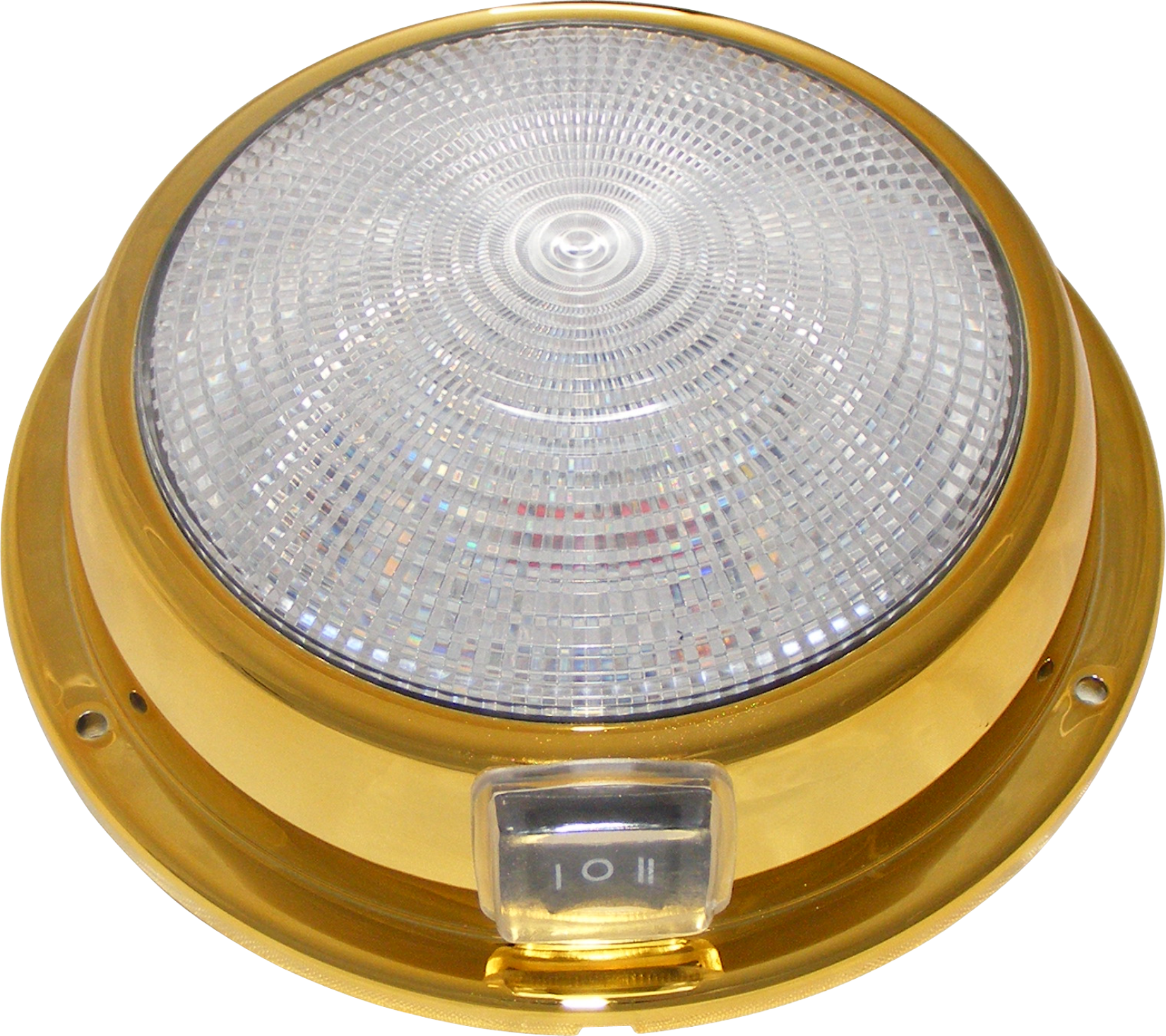 5 1/2" Brass
Red/White

6 3/4" Brass
Red/White
Marine LED Dome Lights Features:
• Three-position switch (High/Off/Low) to select two warm white brightness levels, with the high level equivalent to about a 45 watts incandescent bulb.
• Red?white and blue/white versions have a three-position switch (Color/Off/Warm White) to select red or blue or warm white.
• Internal circuitry provides for constant energy consumption, regardless of voltage fluctuations from the source, meaning no flickering and longer LED life White version.
• Long service life, shockproof, ultra-rugged with no filament to burn out or break.
• Available in 5 ½" (140mm) and 6 ¾" (170mm) overall diameter.
• Very low power consumption, approximately 1 to 5 watts depending on the selection.
• Lead and mercury free, and no UV output.
• Dimmable with PWM dimmers.
(Picture taken during the day.)


5 1/2" Chrome
H/L Warm
White
5 1/2" Chrome
Red/White

5 1/2" Chrome
Blue/White

6 3/4" Chrome
H/L Warm White

6 3/4" Chrome
Blue/White
6 3/4" Chrome
Red/White